Symptoms:
Users are getting charged a color printing rate, when printing to a black and white printer.
Reports are showing color jobs or pages on a black and white device.
Causes & Solutions:
Solution 1: A Color Driver is being Used:
The most common reason for this is the driver being used is a color driver, or a universal driver that is sending full color to the device, even though the device can't print it. The best way to determine if this is the case is to view the Properties of the printer queue on the print server, and see if it is a color driver.
a. Locate the printer on your Print Server, and right click and choose Properties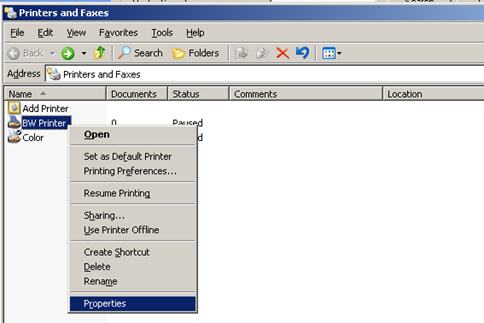 b. Within properties, locate the Color feature. It will say Yes if a color driver is being used.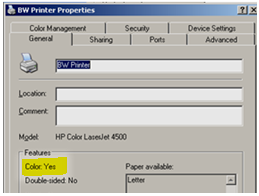 c. To Resolve the issue, upgrade to the proper driver for that black and white device, or contact your printer manufacturer for further support.
Solution 2: Configure Queue tracking options in Print Manager
Print Manager Plus has queue tracking options that all you to specify how you would like prints to be tracked through Print Manager.
To configure these setting do the following:
a. Open Print Manager and select the Printers Tab and select the print queue that you would like to configure right-click and select Edit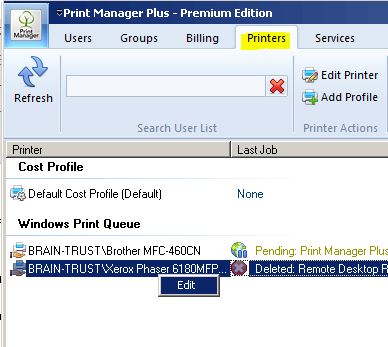 c. In the properties for the selected queue select Tracking Options on the left and then select the type and level of tracking that you would like to apply.
*Note: it is recommended to select Deep Color Tracking as shown above .