To create or edit cost per page size go to the [Printers] tab and click on the [Page Sizes] icon on the toolbar.


A dialog will appear listing the paper sizes available, and allow you to set different costs per size.
To do this select the size you want to set costs for, and double-click in the "mono or color" cost field and set the cost you would like there.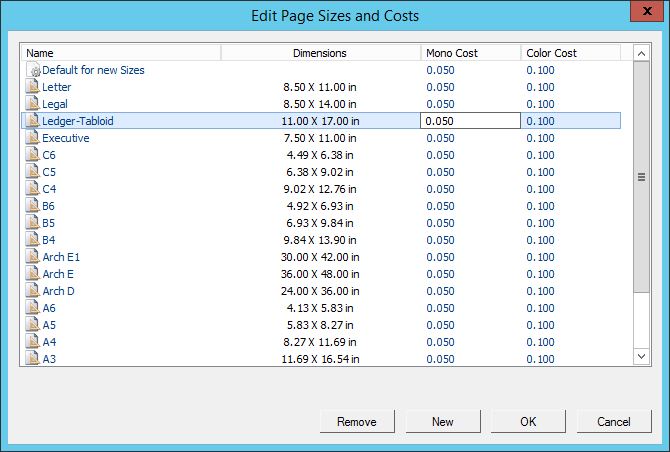 Additionally Page Sizes:
If the page size you wish to set charges for is not listed, click the [New] button to Add additional page sizes.