To create a Print Group, go to the printers tab and select any printer, right click and select edit then select "Print Group" from the menu on the left.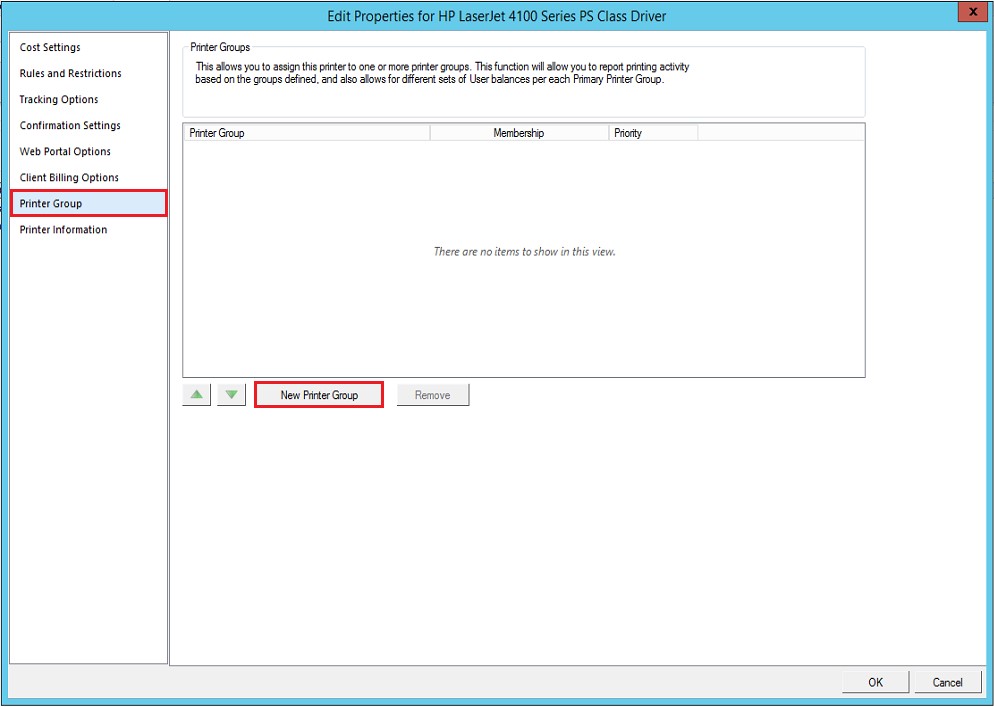 Here you will select the "New Printer Group" button, this will allow you create a new "Printer Group" once you have given the group a name you can click "Ok" to save the new group or click the "New Printer Group" button again to create more groups.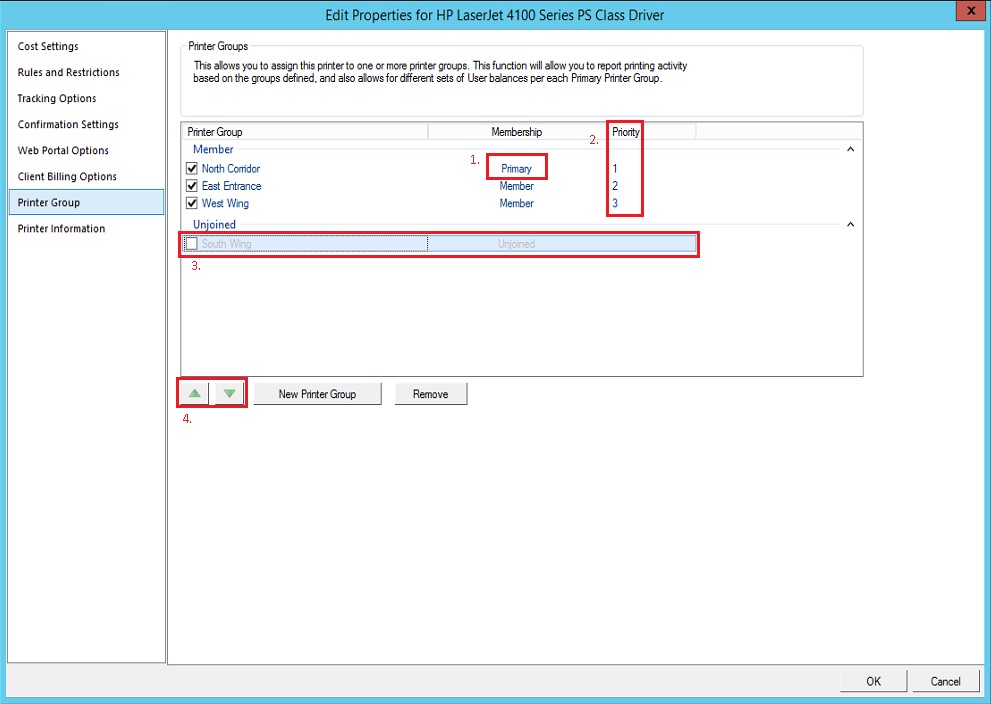 Once you have finished creating "Print Groups" you can arrange and prioritize them as well as deactivate or remove unneeded groups.
Indicates what "Print Group" is selected as Primary
Indicates the priority of the group
When a "Printer Group" has been deactivated\unjoined
Use the arrows to move a selected "Printer Group" up or down in priority
* Note: The Printer Group at the top of the list is always PRIMARY.
To assign a printer to a Printer Group select the printer and open the settings select "Print Group" on the left and apply the group by checking the box next to it.
Additionally, reports can be run against printer groups that are active and assigned.