Overview: This article covers how to enable web release on a printer in Print Manager Plus 9.0.
1. Launch Print Manager Plus from your desktop.
2. Navigate to the Printers tab and select a printer by double-clicking on it.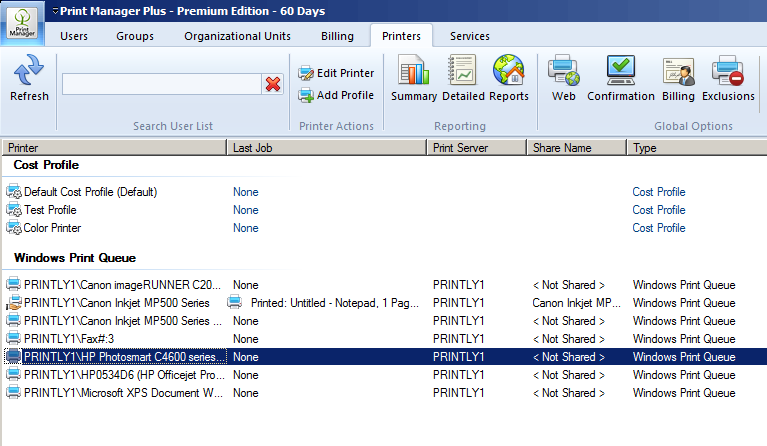 3. The printer properties dialog is displayed. From here navigate to the Web Portal Options.
Two options are displayed:
Hold all Print Jobs for Web - This option will force all jobs sent to this printer to be held for Web Release. This will require an Administrator or an end user to release the job from the Web Portal.
Advanced option -

Allow end users to release their own jobs

. With this option selected it is not necessary for an Administrator to release each job submitted for Web Release.
Enable Web Printing - This option allows end user to submit jobs for this printer via the Web Portal, WebPrint, and Web Print Driver.
Advanced option -

Enforce Windows Print Permissions

. Windows offers four types of printer permissions that can be set in Windows for each printer. With this option selected jobs submitted for Web Release will adhere to those permissions.