In Print Manager Plus 9.0 it is possible to add a cover page to all jobs submitted for Web Printing. The cover page includes information to identify the job such as the User's Full Name, Document Title, Time Submitted, and Total Page Count. To enable cover pages for Web Printing follow the steps below.
1. Launch Print Manager Plus 9.0. Click on the Printers tab, right-click the printer you want to enable cover sheets for, and select Edit.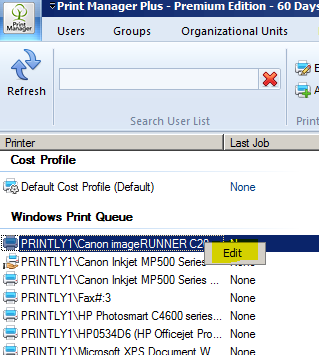 2. A new dialog will appear. Select Web Portal Options > Enable Web Printing > Add Coversheet to each WebPrint.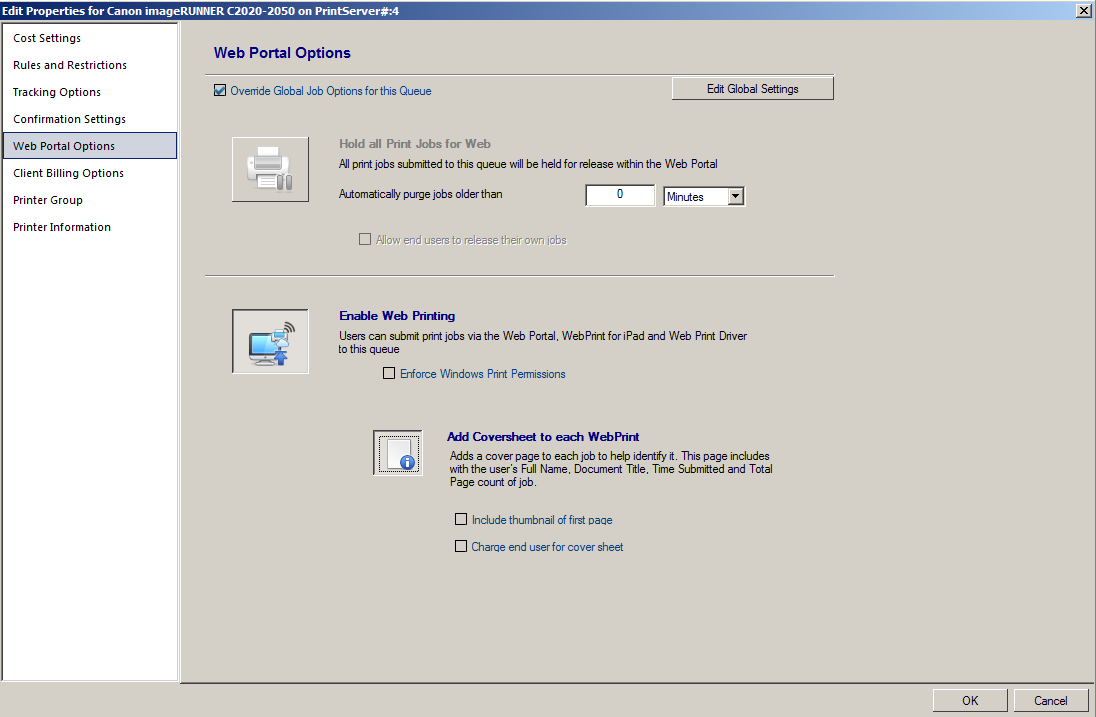 Additionally, you can select to have the Coversheet to include a thumbnail image of the first page of each print job and you can select to charge end-users for the Coversheet as well. These options can be enabled by checking the box next to each item.