If you want to Reset/Clear you database records please follow these instructions.
1. Uninstall Print Manager Plus.
2. Reboot the machine.
3. Start the reinstall of Print Manager Plus.
4. When you get to this screen find your current SQL Express or SQL Server and select the current Print Manager 9.0 database.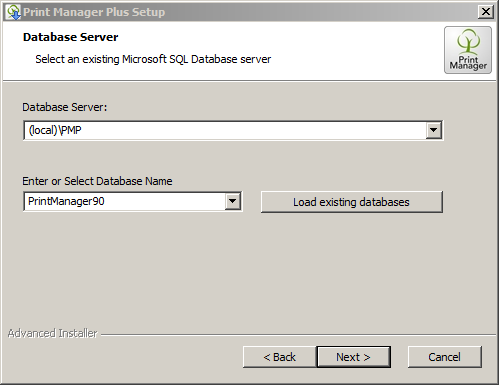 5. Type in your credentials and Click Next.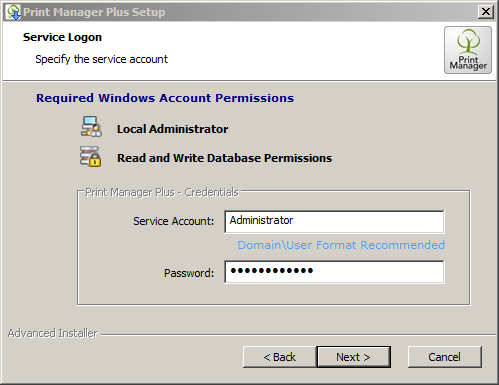 6. Select Overwrite Database and select Delete the following database and overwrite it with a new Print Manager Plus database.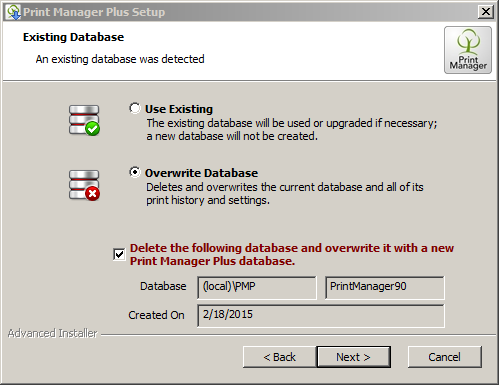 7. Click Next and finish the installation.