Print Manager Plus will automatically display all print queues under the Printers Tab. If you also are running additional server/workstation tracking these will also display here as well.
The function for Excluding Printers and Print Queues from Tracking and Displaying can be found on the Printers Tab as a button called "Exclusions"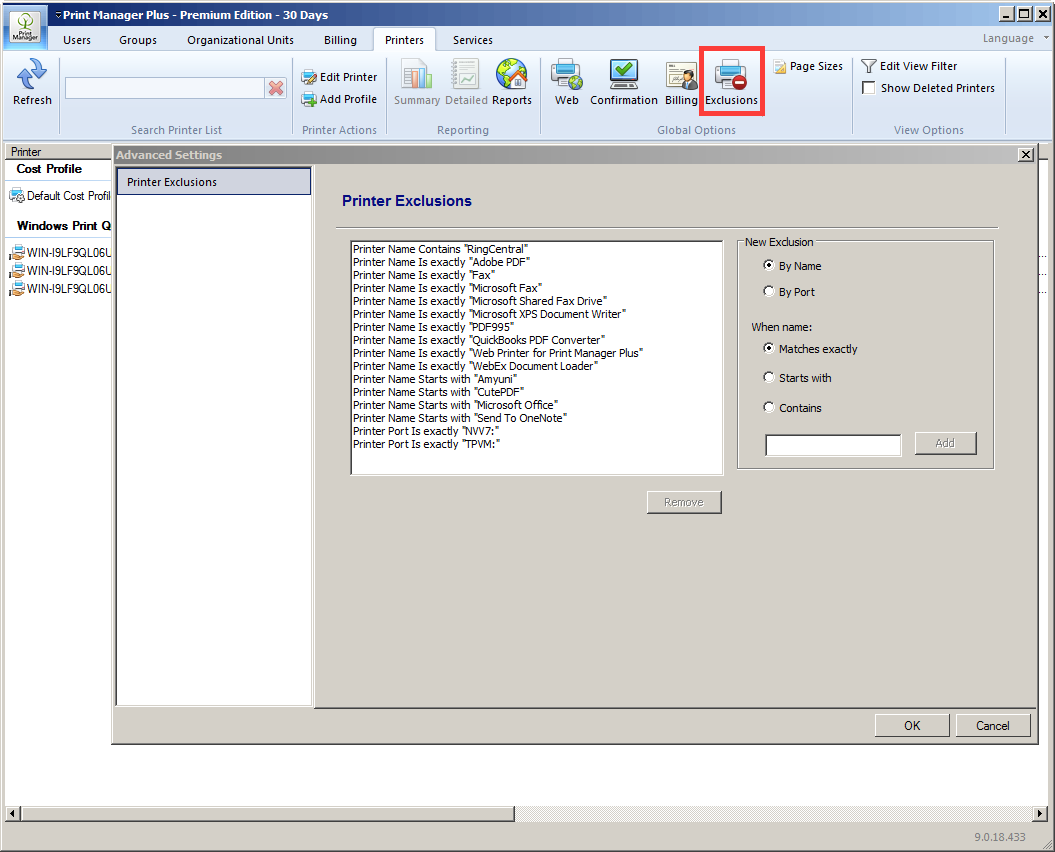 Our existing default exclusions our shown above in this graphic. Here you can add new exclusions by name or partial name. You can also exclude an entire Port.
For this to take affect you need to click OK and then restart the Print Manager Plus Service, which can be done on the Services Tab by highlighting your server/workstation and then clicking on Restart.


Stop a Printer and Print Queue from Tracking but leave it displayed in the Printers Tab.
1. Highlight the print queue you would like to stop tracking and right click and select edit.
2. Select the option called "Tracking Options" in the left panel Then click the button at the top to turn off tracking.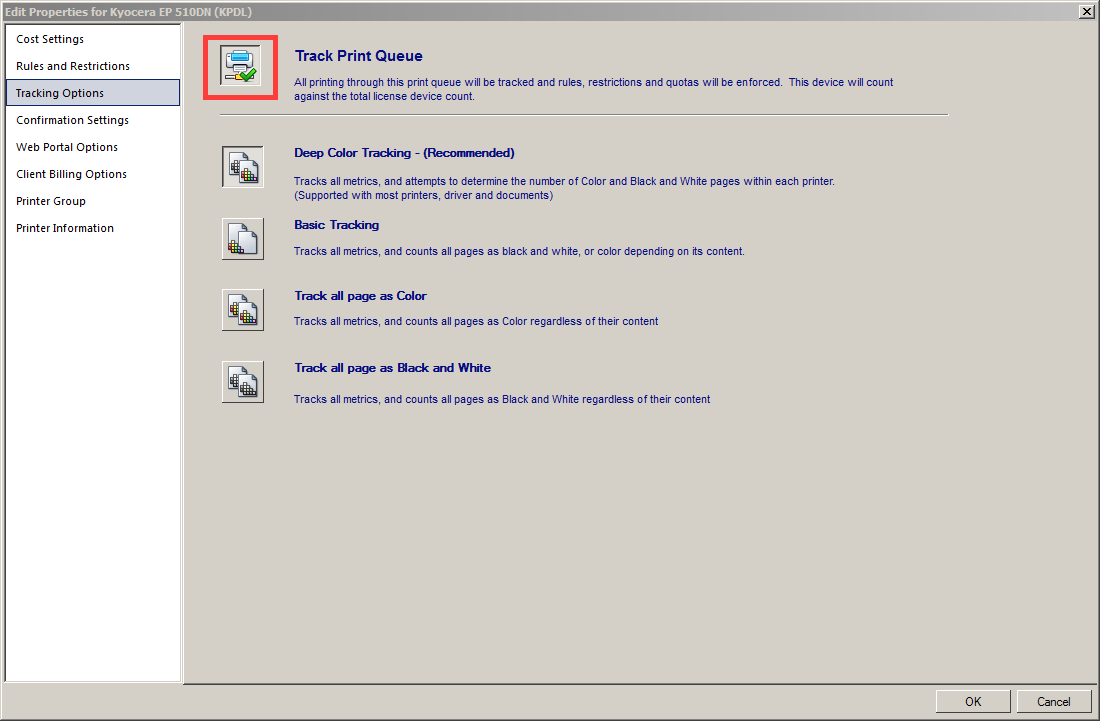 This Printer will now stop tracking and will also deduct one printer license from your total licenses used.