INSTALLING SEPARATELY THE REQUIRED COMPONENTS OF PRINT MANAGER PLUS PRIMARY INSTALLATION ON WINDOWS SERVER 2008 R2.
SCENARIO
Print Manager Plus installer is composed of multiple products that can be installed together or separately on your Workgroup, Network or Enterprise using the components such as: SQL, .NET features, and Information Internet services (IIS) instance. In the case of an installation failure, a user may want to install the required components separately as shown in the steps below:
(I) Enable .NET 3.51 SP1 features & (IIS) Web Server Role.
1. In Server Manager, select Add Roles and Features to start the Add Roles and Features Wizard.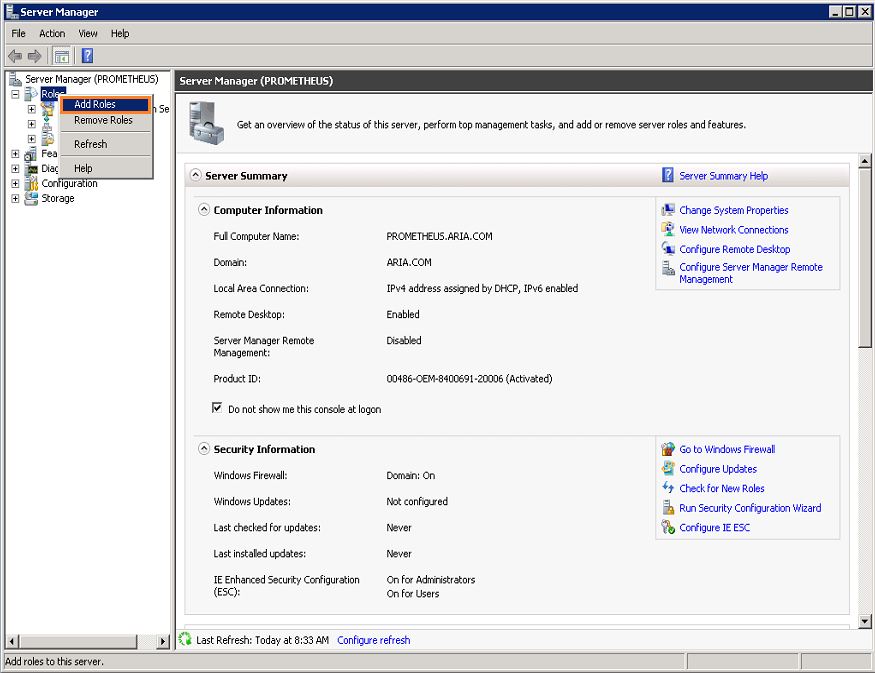 2. Under Server Roles, Select Web Server (IIS)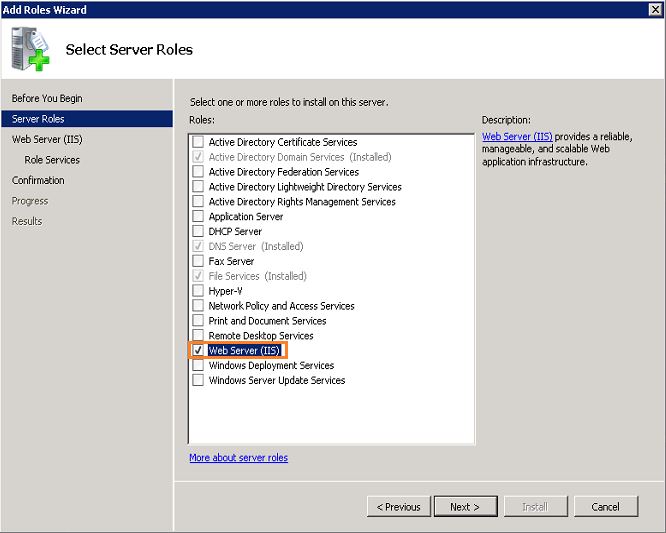 3. On the Role Services screen, the following items need to be selected:
Web Server
Common HTTP Features
Static Content
Default Document
Directory Browsing
HTTP Errors
Application Development
ASP.NET
.NET Extensibility
ISAPI Extensions
ISAPI Filters
Health and Diagnostics
HTTP Logging
Request Monitor
Security
Performance
Static Content Compression
Management Tools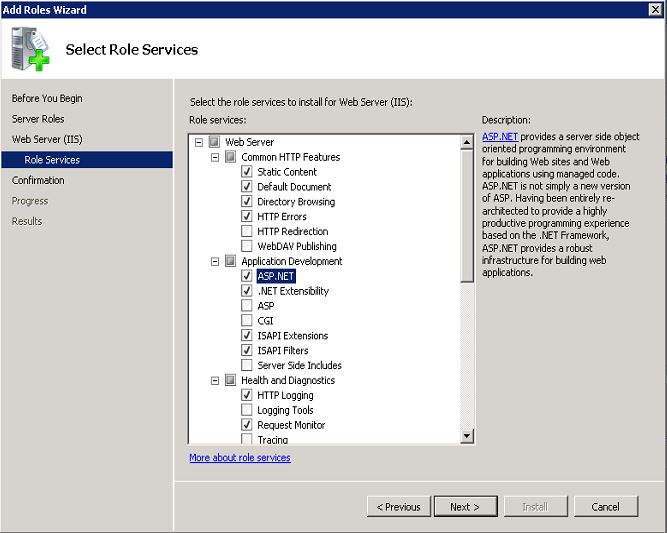 On the Confirm installation selections screen, select Install.
Once the installation has completed, complete a restart and then start the installation of Print Manager Plus.
(II) Install SQL manually as shown under the links below:
https://support.printmanager.com/hc/en-us/articles/203641089
https://support.printmanager.com/hc/en-us/articles/203656769
7. Proceed by downloading the latest update of PRINT MANAGER PLUS from the Website, and select the Primary Installation, once you double clicked on the install package.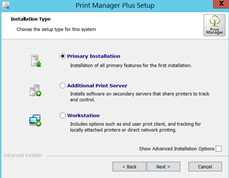 8. Selecting the existing installation of SQL and entering the service account credentials.

9.Complete the installation by selecting Finish, and then Yes to restart the system for the configuration to take effect.