Symptoms:

During detection and information gathering stage of the migration, a fatal error occurs describing a missing MicrosoftDatabase Error.
The exact error message may vary slightly from version to version.
Sample Errors:
The 'Microsoft.ACE.OLEDB.12.0' provider is not registered on the local machine.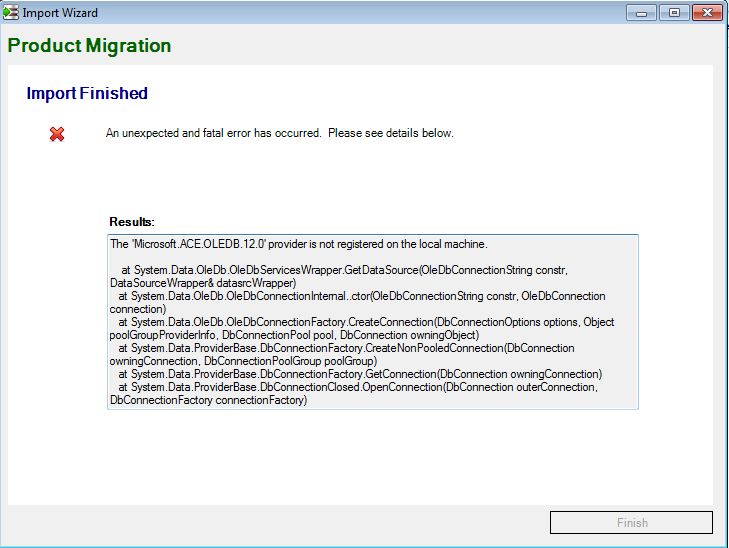 Cause:
The migration requires this specific Ole DB Driver for importing Microsoft Access databases. The installation of Print Manager Plus 9.0 attempts to detect when its needed and install it automatically, but some circumstances prevent this from occurring and require it be installed automatically.
Solution:
Downloading and installing the correct Microsoft Access driver should resolve this.
Download the Driver:
The driver can be downloaded from Microsoft at the below link.
http://www.microsoft.com/en-us/download/details.aspx?id=13255

Select Architecture:
You will be prompted to choose either a 32 bit version, or 64 bit version. The 32 Bit version is required for this installation.






Install the Microsoft Access Driver:



Run the Migration Wizard Again