With the never ending introduction of Mobile Devices to consumers, mixed with the BYOD (Bring Your Own Device) initiatives, Print Manager provides an iPad App to these enterprise users, to achieve the needed security to manage and control iPad printing within a network or remotely offsite.
This allows collecting, uploading, and printing of PDF, Word, PowerPoint, Excel, Text, Images and Websites to Windows print queues monitored and tracked by Print Manager Plus. Users authenticate using their existing Active Directory credentials allowing enforcement of all quota and restrictions setup by the administrator within Print Manager Plus Web Portal. Below are the steps on how to use the iPad to print for the first time:
The administrator provides the iPad user the URL for the Web Portal (i.e. https://ServerName:48111/PMPWeb), to log in using their Active Directory credentials.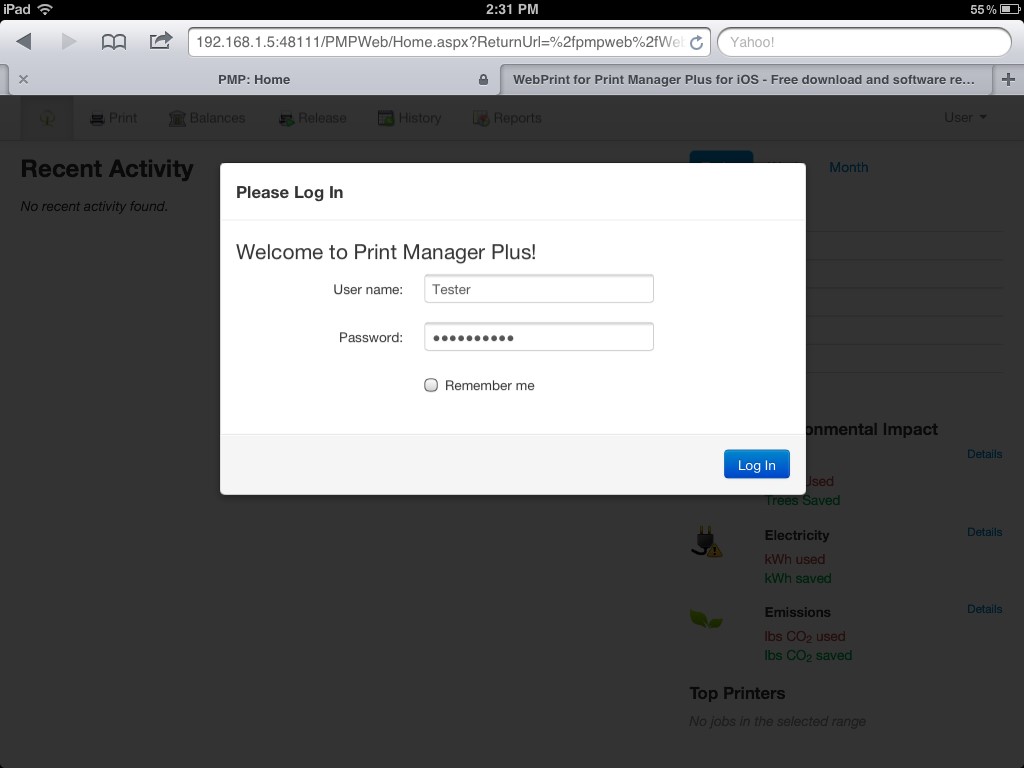 2. Once the user is logged in, she (or he) will be prompted to install the iPad App.
3. Click on Install of the WebPrint App for Print Manager Plus, once you signed into the App Store using an existing Apple ID.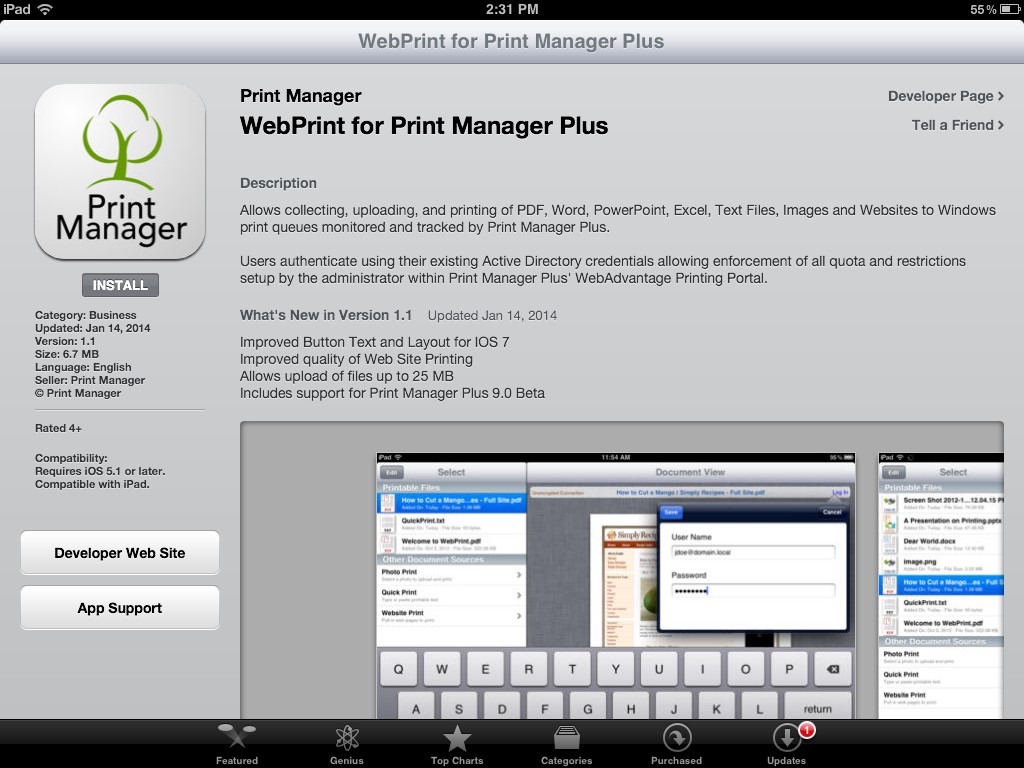 4. Once the WebPrint App for Print Manager Plus is installed, you can select it at any time to Web Print.