In troubleshooting counting errors, it is sometimes necessary to capture the data (spool file) being sent to the printer. Below are instructions for two different methods for capturing a spool file on a Windows computer.
The first step is to make sure that output is spooled to the printer, rather than printing directly.
Go to Devices and Printers, right click on the printer queue, and select "Printer Properties".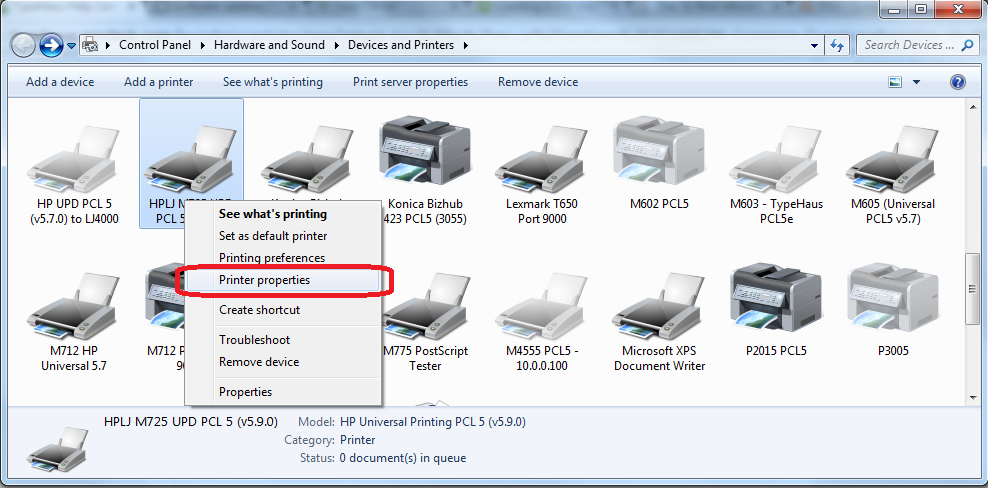 Make sure that the setting "Spool print documents so program finishes printing faster" radio button is selected.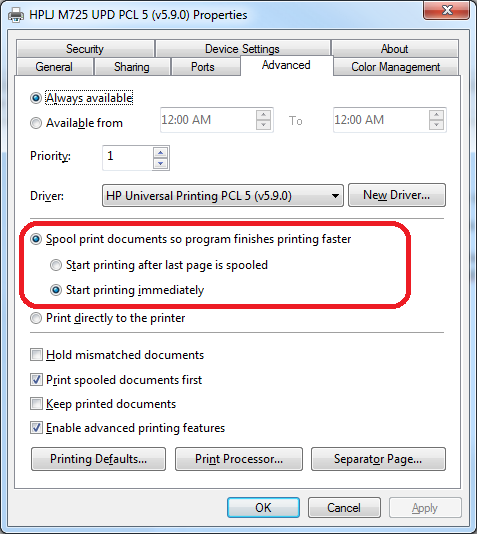 Next, pause printing to the queue so we can capture the file:
Right click in Devices and Printers, select See What's Printing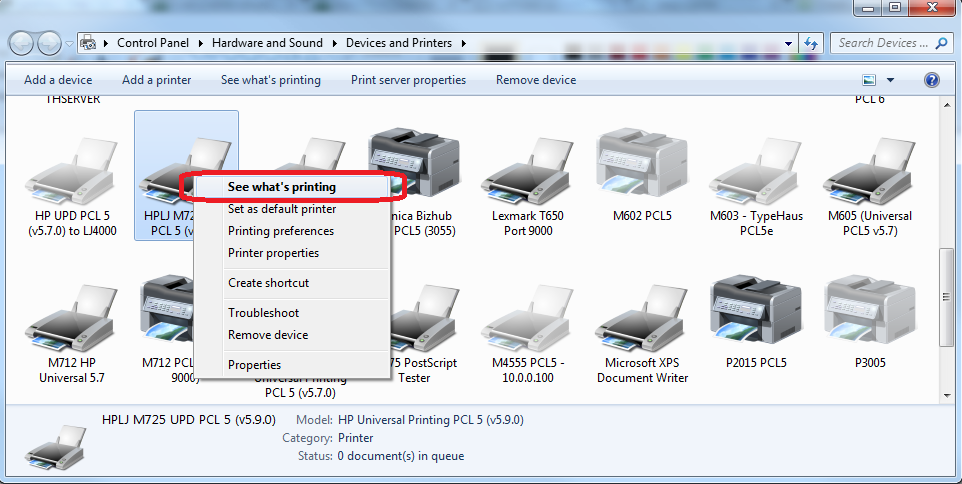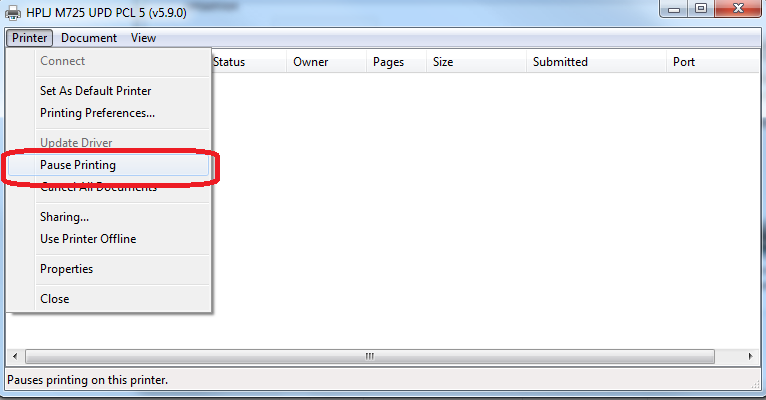 Next, open the spool directory ( C:\Windows\System32\spool\PRINTERS\ ) to watch for the spool file after it enters the queue
Print your document through the print queue
Look for files with an extension of *.spl in the directory: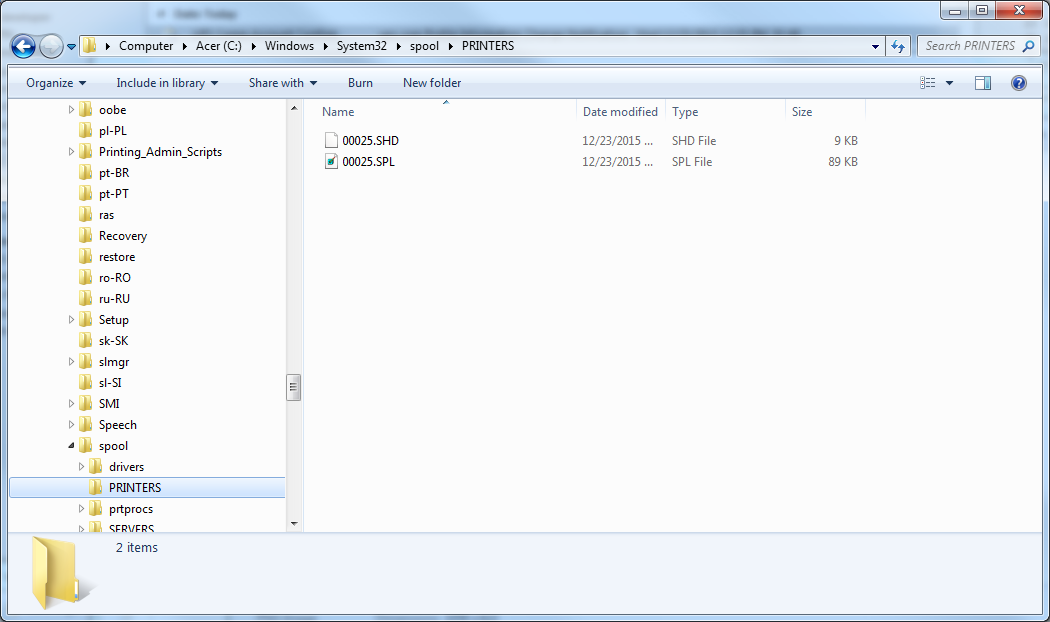 Attach and email the spool file to your support engineer.